The first part of our hidden gems series covered how to quickly sum up selected transactions, using option-click to expand/collapse nested categories and our new transaction editor. This post will pick up where the original left off and we'll cover three more hidden gems, numbers 4-6.
For those new to us, our new version of Banktivity is a powerhouse update that brings big new features like workspaces, find, portfolio and quick reports. But, we added over 100 improvements and enhancements. And this short series of blog posts are dedicated to covering those often overlooked, but still awesome features.  So without further ado, here are another three "hidden gems" in Banktivity 6.
Hidden Gem #4 – The Emerald
We completely redid how transactions are reconciled with statements and we changed the way statements are displayed. To get started click the "RECONCILE" button when viewing an account and then enter the start/end dates and beginning and ending balances in the sheet that comes down.



After you make any necessary adjustments , click Next to get to the screen to check-off the transactions that should be on the statement. If you need to batch change multiple transactions, select them and choose Transaction > Mark Reconciled/Unreconciled (this menu item is also accessible via the right-click contextual menu).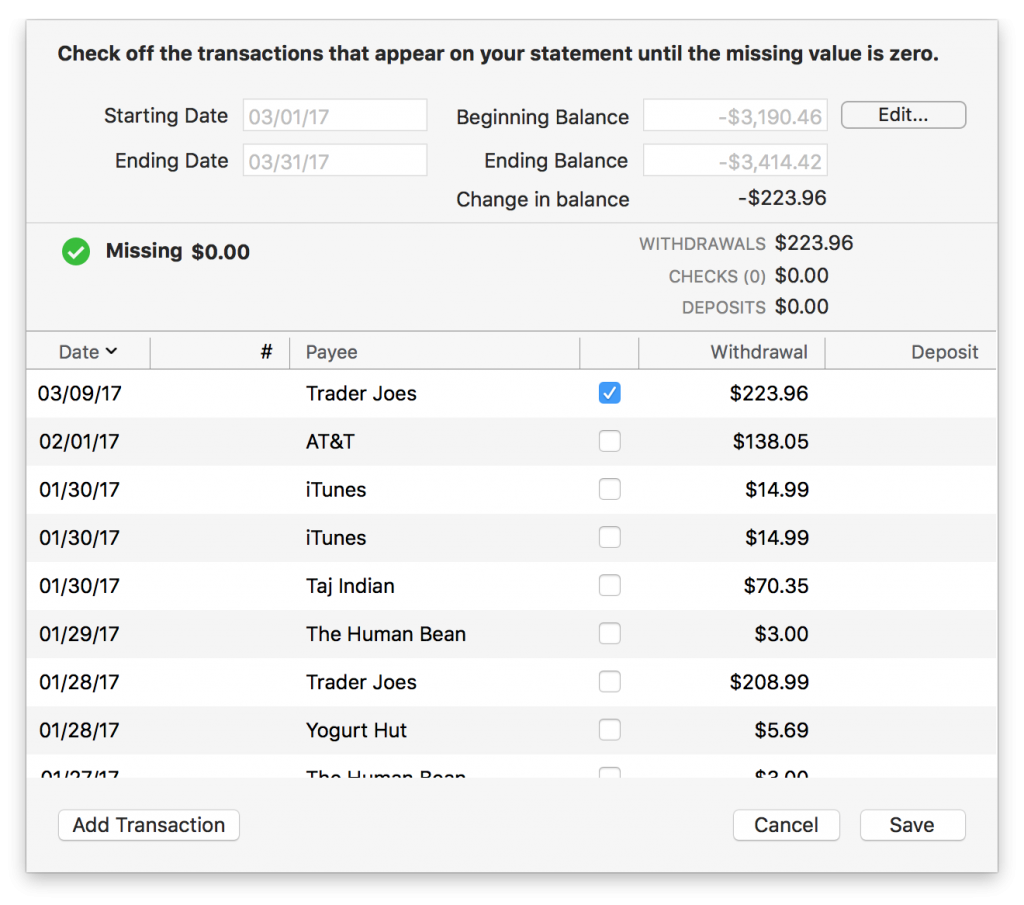 Last, but certainly not least, once your document has statements, they appear as rows with a disclosure button. If you expand the statement, you see the transactions that are in that statement.
Hidden Gem #5 – The Amethyst
We have always shipped Banktivity with a set of high quality category images. The problem was, these were never accessible to the customer aside from being the default for the standard category set. Now in Banktivity 6 you can customize your category images from a high quality set of default images. Of course, you can use your own custom image as well. To use your own image, just drag and drop or paste it into the image well in the edit category sheet. This new image picker popover is available when you go to edit a category.
To see, edit and manage all of your categories go to View > Go To > Categories (or click Settings > Categories at the bottom of the sidebar).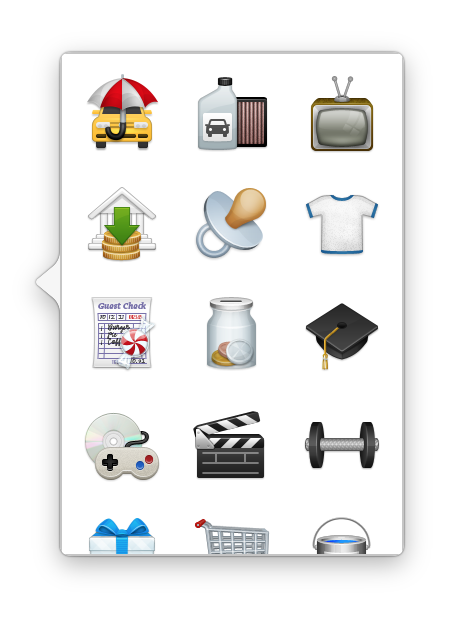 Hidden Gem #6 – The Topaz
It goes something like this. You get started with Banktivity and over the course of using it for a year (or 10!) you have a payee, say "ATT." This is the company that you pay for your iPhone. You aren't sure why it is ATT, I mean shouldn't it be AT&T? Anyway, you tired of looking at those three big letters without a proper ampersand. But you realize if you change it from now going forward, if you run a payee report it will report on both payees…grrrr! Even if you don't run a payee report, there is some OCD part in you that wants the payee to be consistent. So in the past to fix this, you'd have to change each one by hand. Well not any more!
In Banktivity 6 we introduced a new command under the Transaction menu, "Change Payee…" How it works is simple, select the payees you want to change (pro-tip, use the filter box to narrow down your results to select what you want) and choose Transaction > Change Payee…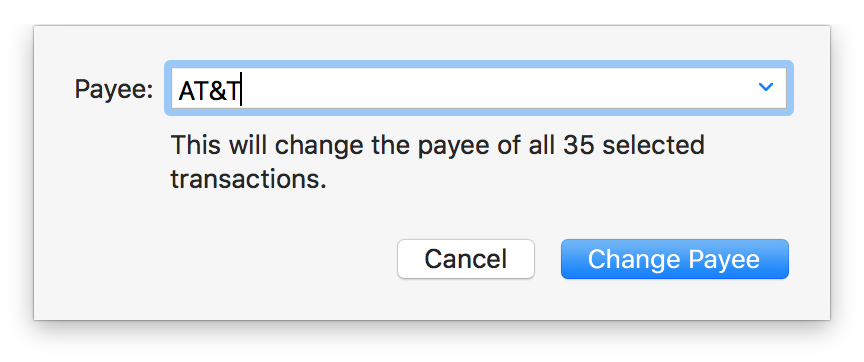 I hope you have enjoyed this hidden gems series. Have you discovered a gem we haven't covered yet? Let us know in the comments.
Until next time,
-Ian
Latest posts by Ian Gillespie
(see all)