I'm writing today to share some changes we are making to the UI for the forthcoming release, Banktivity 9. Namely, we are adding support for a single-line register!
Take a look at the screenshot below to get a sense of how this feature is coming along. Please note, the screenshots below are not final, but we wanted to share them so you can leave us your thoughts in the comments.
One of the challenging aspects of designing a single-line option is deciding which bits of the transaction info should appear. And I know some of you are probably thinking, well, why not allow the customer to show/hide what columns they want? This isn't a bad idea, but it's beyond the scope of the work we are doing right now. So we took a stab at it and include the 7 columns: cleared/reconcile, date, payee, category, type, amount, and running balance.
You'll notice we don't show notes, memo, or check number and we've collapsed the withdrawal/deposit into a single column.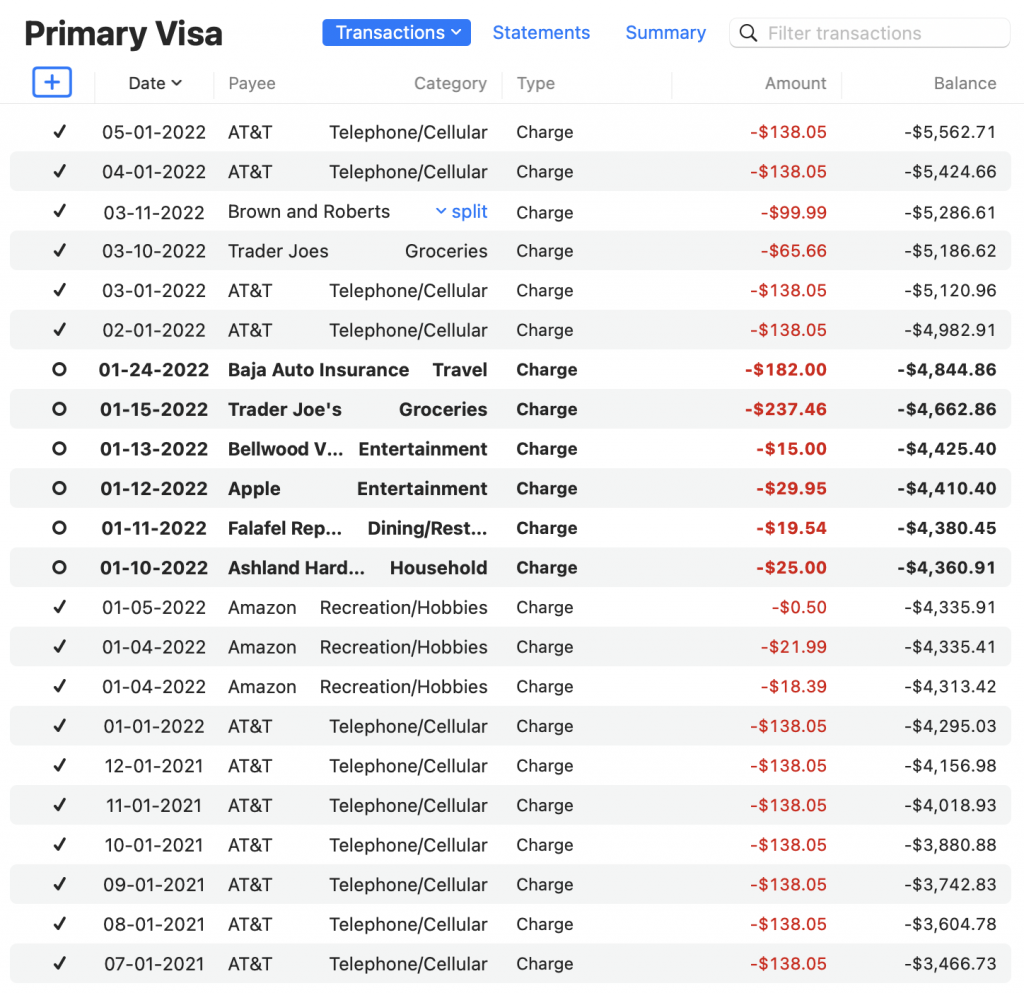 This is a short blog post – it's really just to show this new feature under development and get your feedback. Thanks for reading!
– Ian
Latest posts by Ian Gillespie
(see all)