The New Banktivity went live a little more than a month ago and we've already released five updates on Mac and iOS. (Including over 40 different enhancements and bug fixes combined.)
Banktivity is fully compatible with Big Sur, runs native on M1 Macs, and is blazing fast on them. If are you lucky enough to get your hands on a new Apple Silicon Mac, let us know what you think!
Last week we also started supporting downloading of stock quotes (end of day and historical prices) from the Australia, Brazil and Swiss stock exchanges. We are focused on adding more stock exchanges before the end of year.
What's in Development
On the Mac we are working on implementing one of the most requested features: tag support for scheduled transactions and templates! We will be bringing this functionality to both Mac and iOS. Support for this new feature will be rolled out in Banktivity 8.1.
Here's a screenshot showing how tags now appear in the template transaction editor: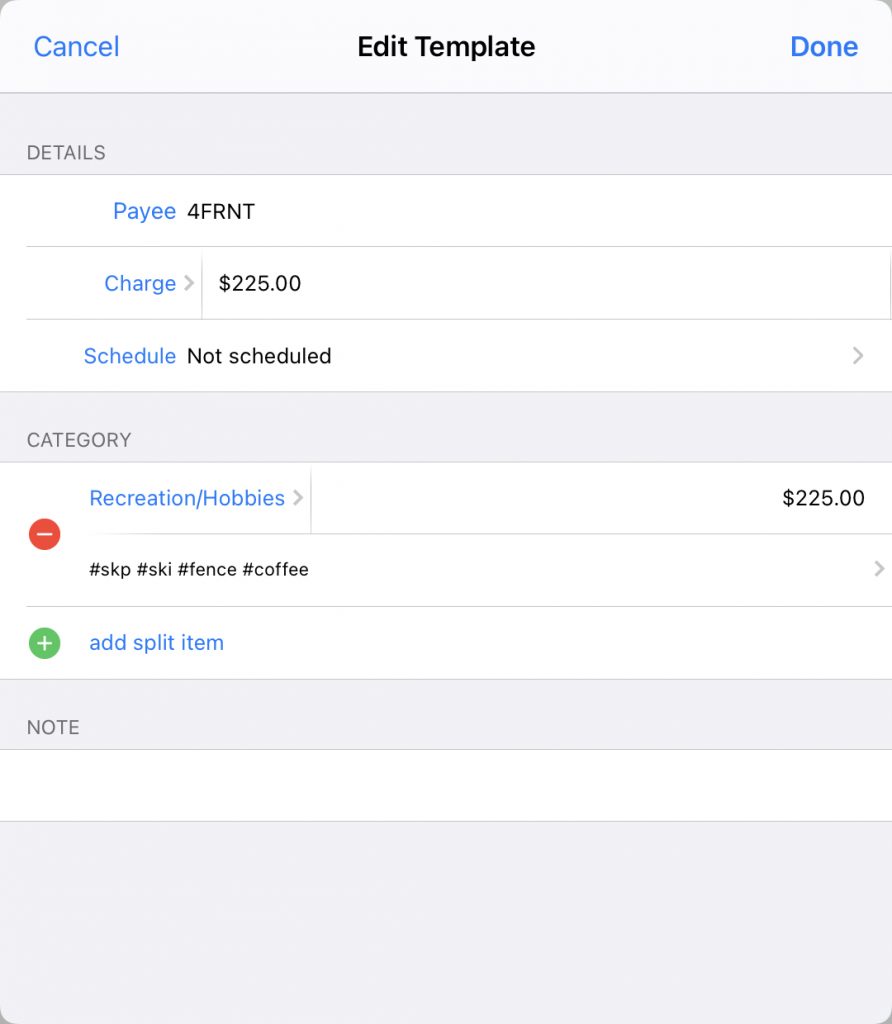 We are also doing a little house keeping with the Mac printing codebase. In Banktivity 8.1 you'll notice significantly faster printing and that several bugs have been fixed.
In iOS the scheduled transactions and template management screens are getting a bit of a makeover. Specifically, we want to make it easier to find and create scheduled transactions and manage all of your existing templates. iOS will also see the return of the "match" feature when posting scheduled transactions. We really wanted to bring this to the Mac, but we want to follow our mantra, more frequent incremental releases. (For those wondering, the Mac codebase for skipping and posting scheduled transactions is significantly different than what we are doing on iOS. In some ways it's better and in some ways it's worse, regardless, implementing this feature on Mac will take additional work.)
Our iOS apps will also get "tap to edit." The swipe to edit transactions will remain an option, but you'll also just be able to simply tap a transaction to bring up a transaction summary and then drop into edit mode if you want.
Conclusions
We are really happy with and proud of the new Banktivity and the continuous improvements we're making. Banktivity will continue to evolve and you'll have instant access as it does.
While I can't promise an exact release date for Banktivity 8.1 yet, our goal is to get it out before the end of the year. To be fully transparent, this is a goal, but with software development shipping dates can get delayed.
I'm really looking forward to getting 8.1 in your hands. Thanks for your continued support!
Latest posts by Ian Gillespie
(see all)