In this blog post I talk about a new feature we've been working on, called "Portfolio," and I discuss a little about the future development of Banktivity.
Banktivity has supported robust investment tracking and insights since the early days. But one thing that we've always wanted to improve is how quickly and easily you can see how your investments are doing. In Banktivity 5 we added a "summary" view to accounts so you can see how your investments in a particular account are doing. This was a good first step, but wouldn't it be nice to have a way to quickly and easily see how all of your investments are doing across all of your accounts?
Portfolio
Today I'm introducing you to a new feature called "Portfolio." Portfolio is a new top-level item that appears in the source list (aka sidebar) so it is always there and always accessible. When you click it, you get a display of all of your securities grouped by either account, security type or security risk.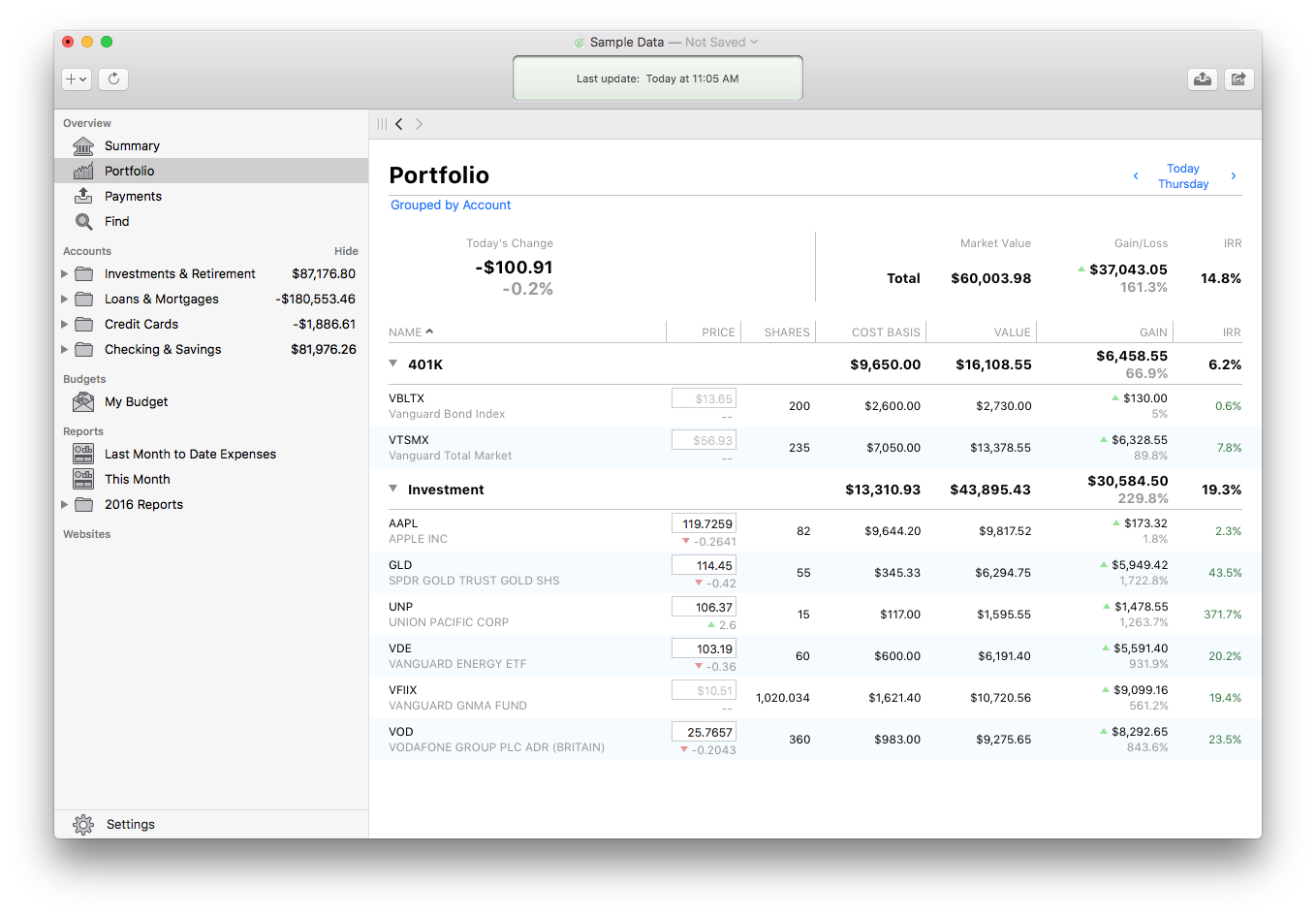 As you can see, the Portfolio displays all of the key investment metrics like price, shares, cost basis, value, gain and IRR (internal rate of return). Additionally, if you have a security whose price we can't automatically update, you can enter the price right on this screen. You can also use the blue forward and back arrows to see how your investments did on a particular day. But what if you are wanting a little more information on your AAPL holding? For example, you might remember selling some of your holding, but you aren't sure if the proceeds from that sale covered your original purchase. To get at this information, you just click on the AAPL row and a new Security Detail report view slides into place.
Security Detail
This new report type gives you all of the information you want to know about this particular holding. We show a running list of every transaction for this security and it also includes a lot breakdown so you can see exactly where you stand with each lot. Up at the top, we find that key metric I am interested in for this example: I can see I still have $8,720 at risk.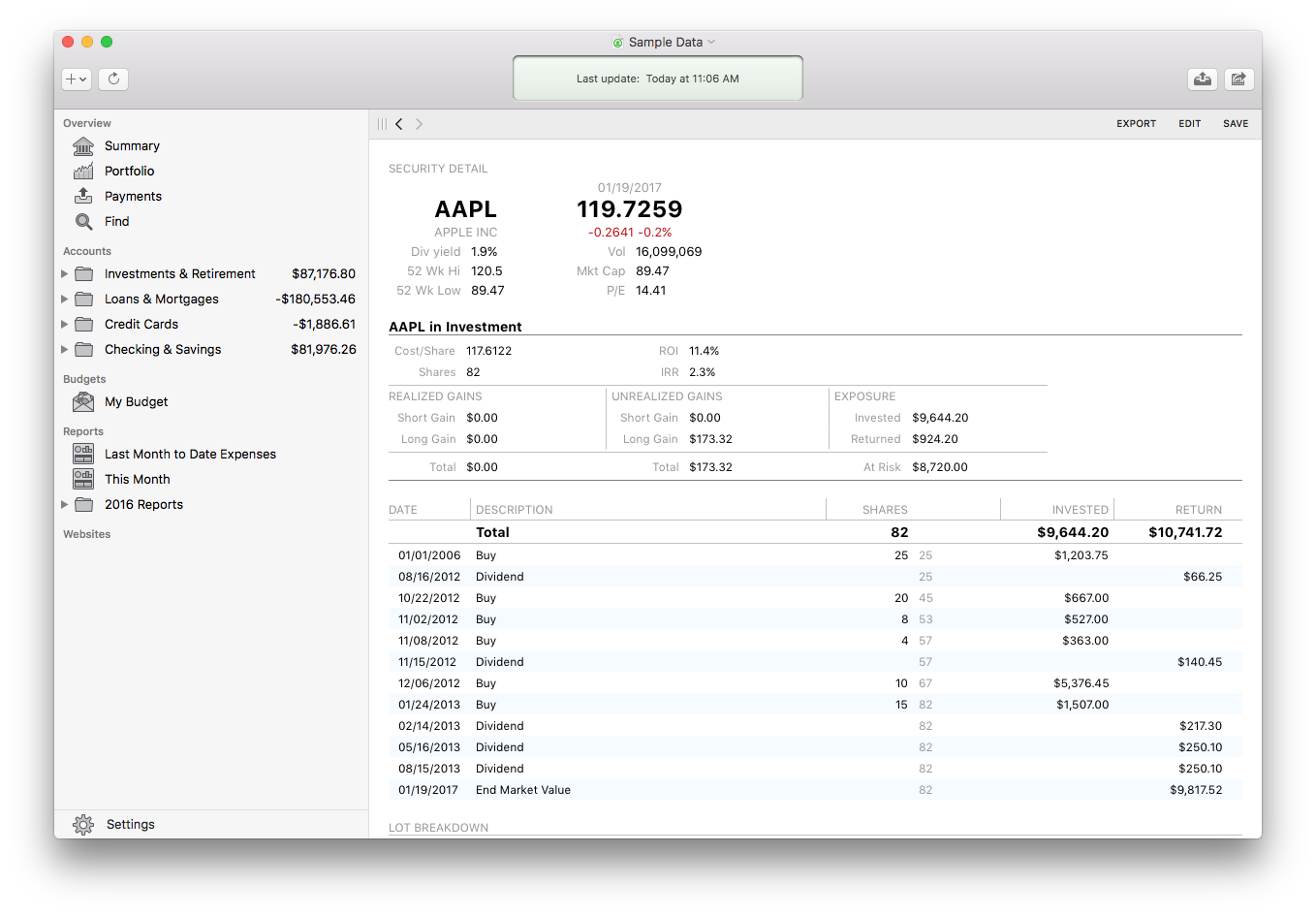 What's Next?
I know some of you have been clamoring for an update on when you might be able to get your hands on these new features I've been writing about for months now. The good news is, we've actually been showing these features to a small group of customers to get their feedback and help us iron out bugs. The bad news is, we aren't ready for the entire public to jump on these features just yet.
Thanks for reading, and I'm already looking forward to my next blog post which should NOT be months and months out 😉
-Ian

A California native, Ian's academic background was in biology, botany and environmental studies. He comes to the field of technology purely out of personal passion, and has been writing Mac software for over a decade. He's also an avid birdwatcher, a soccer player, fiddler and an organic gardener. He lives in Oregon with his wife and their two sons.

Latest posts by Ian Gillespie (see all)