Hello, my name is Nancy Libby and I manage IGG's tech support team. This blog post is a little different than some of our past ones as it doesn't focus on our products, but rather it focuses on the team and experience supporting our products.
Day to day life as tech support specialists
All of us at IGG have the good fortune of working from home. That means we wake up, open our laptops and begin working without a commute getting in the way. While we don't all work in the same place, we do "show up" at work online in our virtual offices.
In support, we bounce things off each other all day long, we help each other with tricky issues, we ask each other how they are doing, what's new, and wish each other a good night, every single day.
Many of us have been with IGG for nine or more years. During that time, some of us have gotten married, had children, gotten a new cat, dog, or horse. We have lost parents and suffered other losses. We are a family.
Every customer is different
While the developers at IGG are working with code all day, we in tech support work with other humans all day. For the most part, we find people are very pleasant and nice, but every once in a while, we run into someone having a bad day. We get it – everyone has a bad now and then. But still, encountering Mr. or Mrs. Grumpy Pants can be challenging.

When an 'unpleasant' user visits us on LiveChat or submits a ticket it feels badly all the way around. We get why a user would be upset if something isn't working or if they have been waiting for a resolution on something for a while. That said, there's no getting around not taking it a bit personally when a user types in all caps and uses foul language. And unfortunately, it does not change the answer it just makes for a lousy encounter and often ends up taking longer to solve the problem. We all want the same outcome – to get the issue resolved. The more we can work as a team, the better and faster and we can make that happen.
On the flip side, many of our customers leave our support with comments like, "You rock! Thanks so much for helping. Have a great day!" The best of these comments often get shared with the entire team, because it makes everyone feel good.
Spending so many years in tech support has really changed my approach to asking others for help. When I need to call support for one of my devices, apps or whatnot, I always try to remember there is another human on the other end of the line.
"Come Get The Cat" story
Let me tell you a quick story. Several years ago I moved to a small town in Vermont which could quite possibly have more dogs, horses, and cattle than people. Being the new (older) kid on the block, I wanted to do something for the town but did not want to be on the Town's Select Board (if you have ever been a Select Board member – you are a saint, thank you). So, instead, I decided to be the volunteer Animal Control Officer (yes, in retrospect, perhaps not the best choice either).
One late afternoon I received a call from a very angry woman saying "YOU NEED TO COME TO GET A (expletive) CAT. MY HUSBAND IS GOING TO SHOOT IT". I was just running out the door and could not get to her house that very moment. I said that if she could keep her husband from shooting the cat, I would gladly come get it tomorrow. There was more SCREAMING and she hung up on me.
Then she called back and started screaming again. This time I hung up and immediately called her back. I didn't hang up because I didn't care – I just needed her to stop yelling. She was a little calmer and said she was having a really bad day to which I replied: "how do you know I am not having the worst day of my life?"
Now, you might be thinking that receiving help from someone that you give your hard-earned money to for a product or service is vastly different than receiving help from a volunteer. But is it? In my mind, help from another human being is always appreciated, regardless of price.
Our goal
Our goal here at IGG Software is to offer outstanding support. We care deeply about our customers' experience using our apps and our support services.
Anyone who has ever provided customer support knows that customers come with all sorts of temperaments. We also understand that when users come to us on LiveChat or are submitting a ticket, they are likely not happy – there's a problem or a question needs answering.
Over time we've learned a ton about how to handle customer expectations and provide outstanding service. Is it perfect? Of course not, but we try hard to make it the best we can.
P.S. The cat story has a good ending. We did retrieve her the next day and she captured our hearts and has been living with us ever since.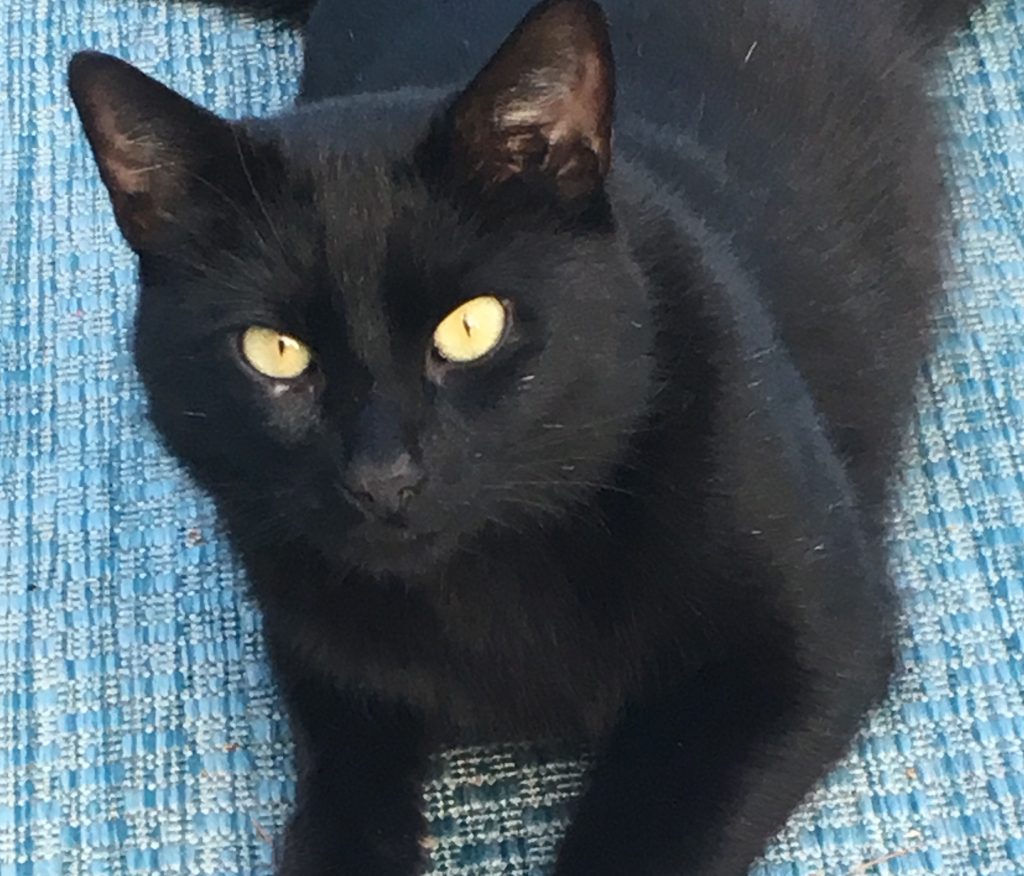 Latest posts by Nancy Powers Libby
(see all)