December 18th, 2014
This is a brief update on where we are with cloud sync. We've been working relentless hours to get cloud sync ready. It's going to be rolled out in all three of our products, iBank for Mac, iPhone and iPad at the same time. We also have the server component up and running with our new hosting company and with new hardware security features. We've even released it to a few people and I've personally been using it every day for the past couple of months.
We are very close now. But like all good software, the last little bits of polish and tweaking often take a disproportionate amount of time. Our current plan is to release cloud sync next month, in January.
For those of you new to iBank, or new to the concept of syncing, I'd like to say this: we are not implementing some half-baked "cloud sync" that uses DropBox or iCloud Drive. Those types of solutions are prone to data overwrites and other types of data loss and quickly become a nightmare when you are trying to make new versions of your product. This is a full blown, true cloud sync solution and I can't wait to get it in your hands.
I always like to include at least one screenshot so I'll close out this short post with an image of the new option to set up Cloud Sync in our new document setup assistant: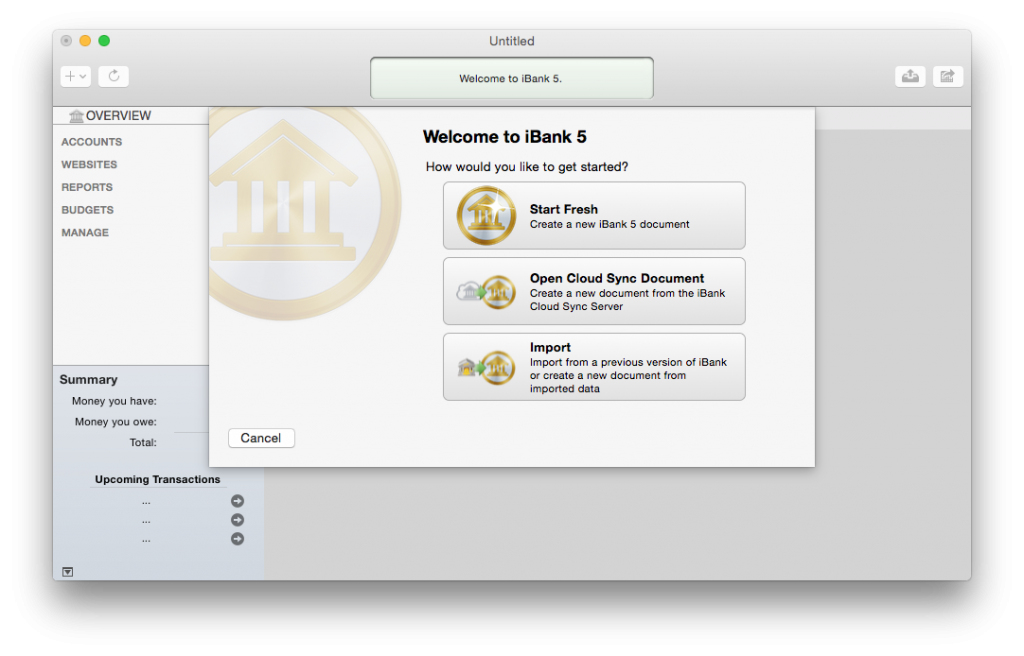 This will likely be the last blog post before the end of the year. Please have a safe and happy holiday!
-Ian