iBank for iPad 2.0
The title says it all. As soon as we heard about iOS 7 at WWDC we knew we would need to overhaul our iOS apps. While I wish we could do everything at the same time, the truth is, we had to choose which app to update first and the answer was easy, iBank for iPad — our flagship iOS product. And the best part is, this is a free update  for existing iBank for iPad 1.x users.
Compared to other updates, this one was a bit unique because it focused so heavily on UI changes. Almost every part of the current version (1.2.2 at time of writing) had to get a UI makeover. Gone is the  skeumorphism of "leather books" and the heavy lines and shadows, welcome the clean, elegant and crisp: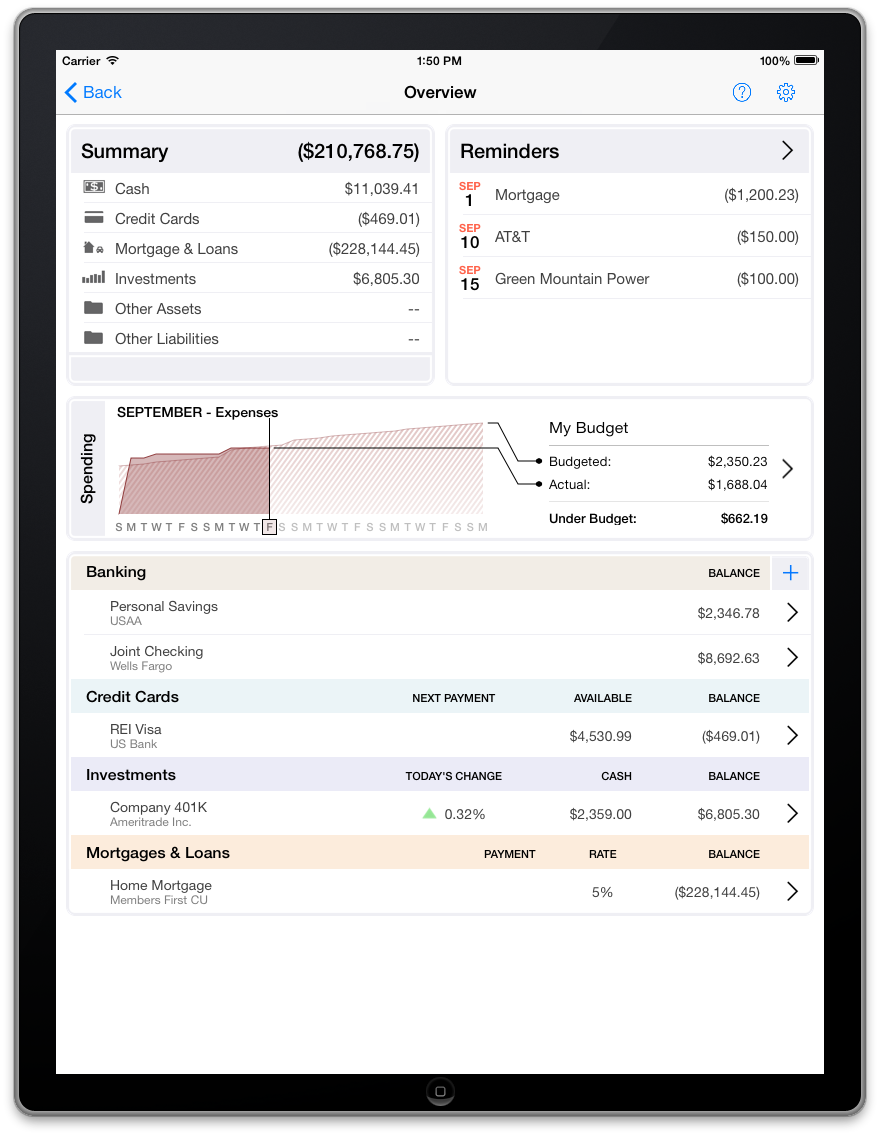 We followed Apple's lead and tried to focus more on the user's content and less on the "chrome". While we were doing such a major overhaul we seized the opportunity to add some refinement and polish that we originally wanted to tackle for the initial iBank for iPad 1.0 release. For example, the Add button is gone from the toolbar. Now, adding transactions and accounts and other items is done from buttons more closely associated with what you will be adding:

In the screenshot above, can you guess which element to tap to add a something? Right, the blue + sign. Can you guess what it adds? That's right, a transaction. How did you know this? Because the + is right next to the list of transactions — we call this functionality by proximity.  I know this isn't a major feature, but nonetheless it's some nice refinement.
Practically every screen has been revisited for iBank for iPad 2.0. For example, here is the new investment account screen: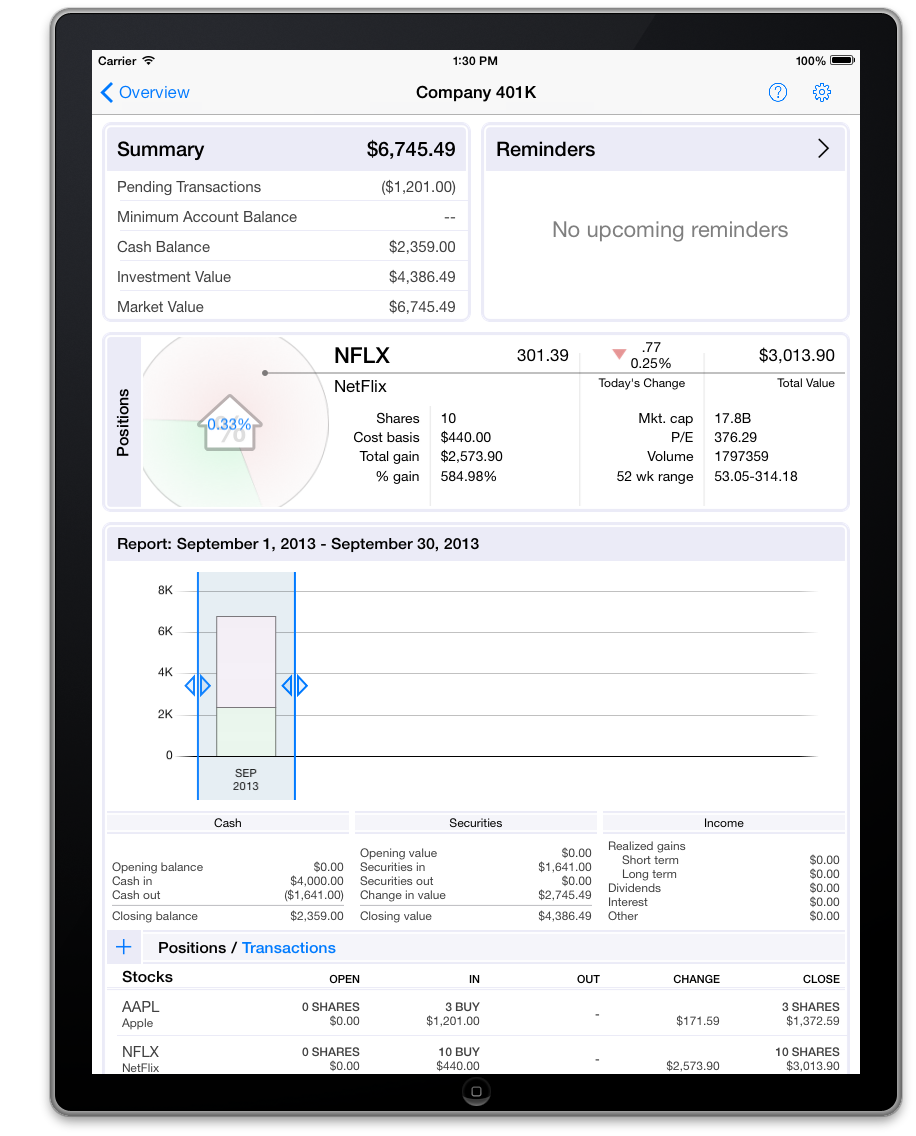 Although this refresh is primarily about a major UI refresh, we've also add some much improved syncing support. Soon you will be able to sync over your budgets and scheduled transactions from Mac. This has been one of our most popular feature requests and I'm happy to be able to announce it here. Please note, that the Mac version to support these new syncing capabilities has not been released yet. Be sure to check back at the blog soon for some big announcements

.

Thanks for reading and be sure to check back again soon.
-Ian